CRAFTING THE PERFECT MIX FOR YOUR PROJECT
Solutions and details are paramount when you are planning, bidding and executing large construction jobs! Your success does not only depend on the service or product that you provide but also the quality of the service and the longevity of your product. Products that do not require repairs year after year and lower the life-cycle cost have helped us provide the most satisfied services to our contractors. Our mobile app eases the business for all of our clients and its easy usability assures that the business is executed smoothly.
THE CUSTOMER APP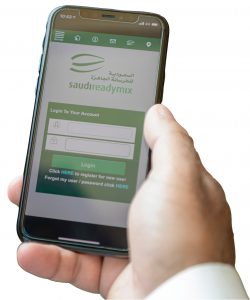 You can manage your orders and deliveries hassle-free with Saudi Readymix mobile application!
HIGH-PERFORMANCE CONCRETE MIX DESIGNS
Contact US
Let's talk about crafting the perfect mix for your project. Get in touch today!