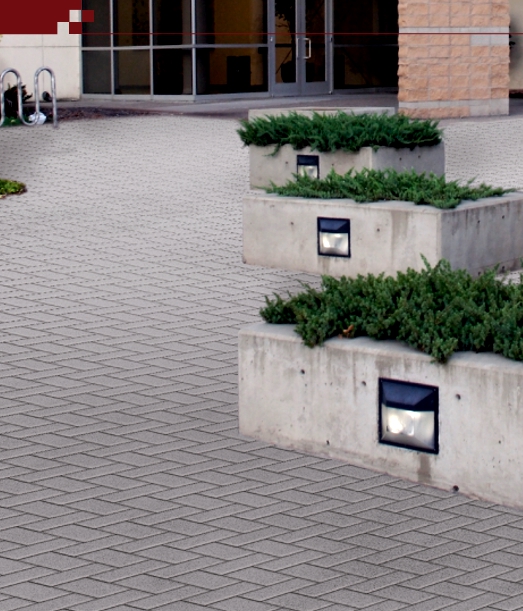 The value of interlocking pavers has already been proven worldwide, and this recognition is rapidly expanding into the Middle East. Using our state-of-the-art technology, the variety of styles, colors, and finishing types our offer is limited only by the designers' imagination. It is the perfect combination of value and beauty.
Aesthetical.
Wide selection of shapes and colors.
Durable and reusable.
Ready for immediate use (no curing necessary)
Quick and easy installation.
Low maintenance cost.
Easy to remove and re-install.
Practical for both small and large area.
High cost efficiency.
Interlocking pavers not only have virtually unlimited number of applications, but customer can be assured to find the color scheme that will match their tastes and designs with Saudi Readymix. Also, two colors and more can be combined to make their final design as colorful as needed.
Universal Appeal & Multiple Application

The most common applications of interlocking pavers can usually be found in:
Public markets.
Community centers.
Industrial pavements.
Airports pavements.
Docks and harbors.
Warehouse loading areas.
Multi-level parking decks.
Driveways and patios.
Walkways and pool decks.
Parks and play areas.
Office parking lots.
Gas stations.
Bus terminals.
Curbstones (or Kerb-stones) are paving stones that form part of the curb, or edge of the road. These Curbstones are perfect and elegant replacement of bricks and are available in varied shapes and sizes to suit the specific applications of our customers. We can produce them at your convenience at two types:
Curbstones for roads and sidewalks
Curbstones for traffic islands (Treebed)