Aluminum Smelter Project in Ras Al-Khair
With a capacity of 740,000 tons of aluminum per year, Ras Al-Khair Aluminum Smelter project becomes the world's largest aluminum smelter. The mega smelter is the cornerstone of the Ras Al Khair Minerals Industrial City, which will become the country's aluminum and phosphate center, 90 km north of Al Jubail.
The project required a 10 cm thick layer of concrete at the bottom slab of the smelter to resist very high temperature reaches to more than 1500 oC.
Project Requirements:
Heat-resisting concrete > 1500 oC (Refractory Concrete) using high alumina cement (HAC).
Concrete slump 180 – 200 mm
Cube compressive strength 45 MPa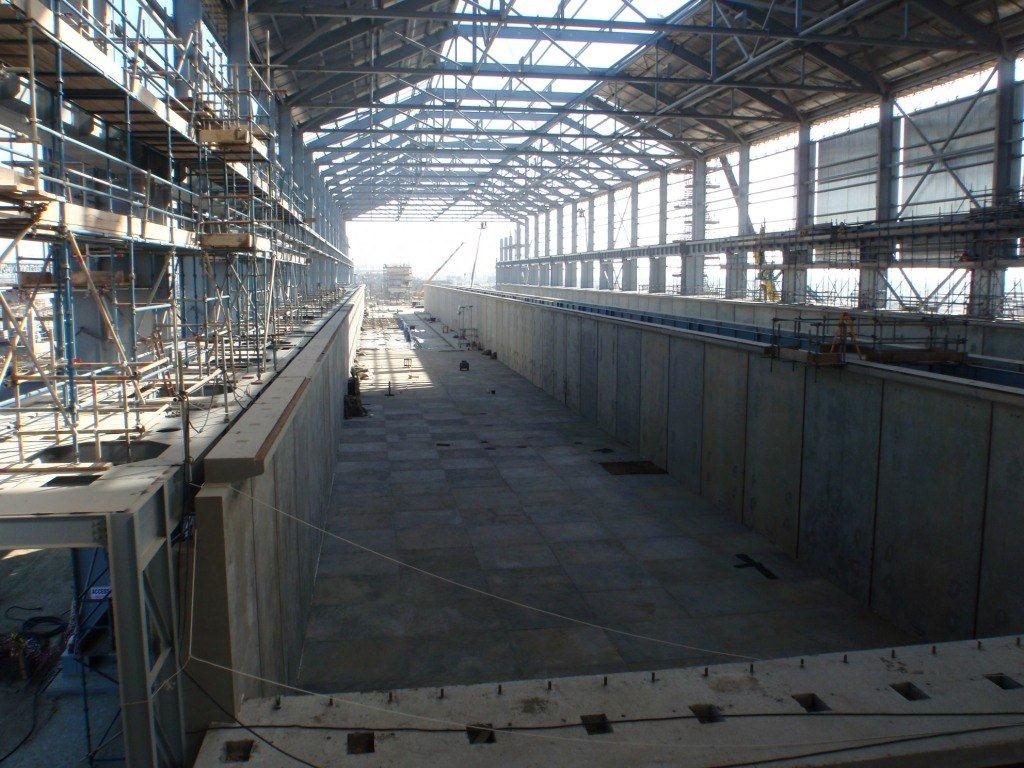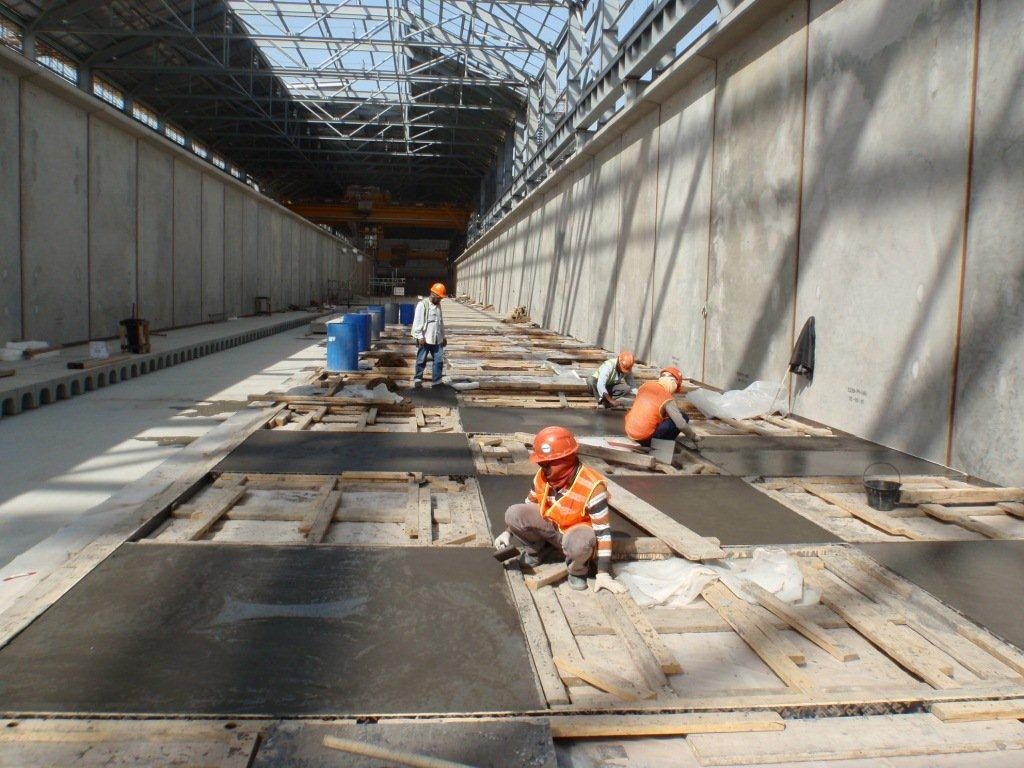 Challenges:
High alumina cement (HAC) to produce refractory concrete is not available in Saudi Arabia
Refractory concrete requires special type of aggregate to be compatible with the HAC characteristics, not available in the vicinity of the project
To work within very tight slump limits due to unpredictable behavior of the fresh HAC concrete in workability retention
To control the setting time (within 30 to 40 minutes) taking into consideration the rapid hardening properties of refractory concrete at various ambient temperature conditions
To work with HAC concrete in extremely high ambient temperature conditions
Solutions:
HAC Cement imported
Special non-calcareous aggregate had been used in the concrete mix. Aggregate properties such as thermal insulation, abrasion resistance, resistance to molten metals and slag, expansion/contraction had been considered during the designing the mix.
Polycarboxylate superplastizers were used to control the slump retention
Pure retardation admixtures were also used in the mix to control the setting time
Many trial mixes were conducted using different types of HAC cements, aggregates, and admixtures to reach the optimum mix that would meet requirements
Due to the complexity of the mix and to control the slump and avoid excessive slump loss and ensure placing within the time limit, the truck mixers were loaded with 3-4 m3 per delivery.
All equipment were cleaned and free from any OPC particles to avoid flash setting
Highly experienced concrete technicians were present at all time to ensure a smooth mixing and delivering process.